I took the bullet train (Shinkansen) for a three-day trip to Kyoto.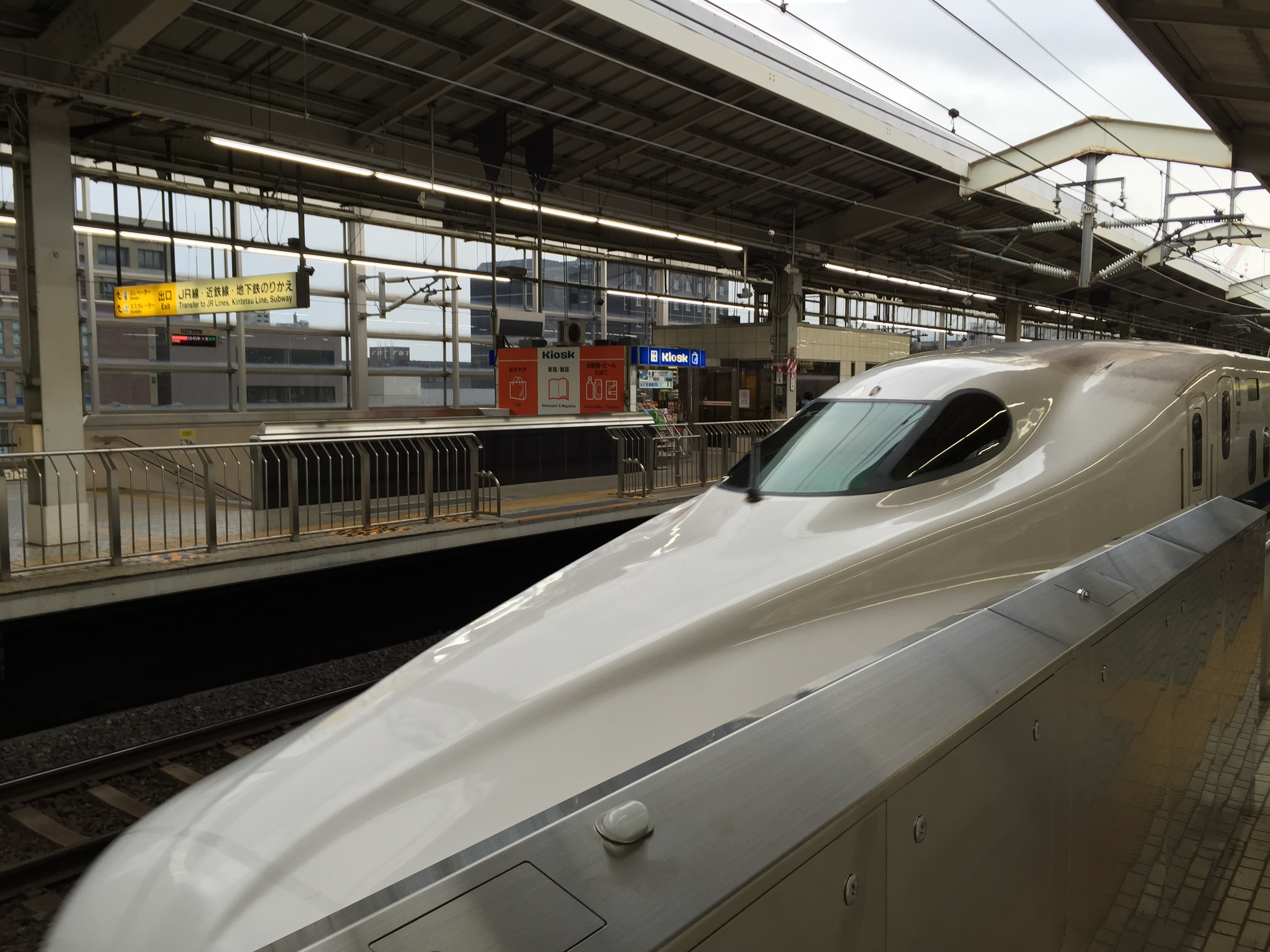 I had a feeling three days wouldn't be enough and I was right, but it was an amazing trip.
Again, I hadn't done too much research except to book a hotel room. I should have stayed in a traditional "ryokan" (Japanese homestay), but I honestly just wanted an ordinary hotel room and found one in the right place (VERY central Kyoto) at the right price.
When I got to Kyoto train station I was, once again, overwhelmed by the crowd and the size. I knew there was a train or subway that let out within a two-minute walk from my hotel, but I didn't know which one it was. I asked several station attendants who gave me different answers, walked around scratching my head a bit, then found the "Good Will Information Desk." They were a God-send and got me on my way quickly to my hotel. Then, when I had no idea which way to walk from the subway exit, I asked someone who gave me directions in perfect English. It was a great start!
All that putzing around in the train station, however, had made me very tired. That has been a theme on this trip – being tired. I have exercised more in the last ten days than in the last ten months. I couldn't have thought of a better way to kick-start my exercise program for when I get back to Bali.
The hotel is a little gem, and apparently it's quite old and well-known. The room was tiny but had everything I needed and then some. Even had beer in the vending machine ☺
I did some research about what I wanted to see in Kyoto. A dear friend from DePauw whose mother is from Japan and who lived here for seven years gave me a great list. I also found a "Kyoto in One Day" tour on the internet that looked pretty good. I researched the places that were on both lists and made a plan for the next day.
Unfortunately, I had a great sleep and a very late start. I woke up well-rested but wanting to spend the day in bed ☹ I headed to the lovely Goodwill Information Center and picked up a Tourist Map which turned out to be a God-send (again!). I mapped out my train route and was on my way!
My first stop was Fujimi-Inaritaisya Shrine. This one came highly recommended by Mich, my college friend, and it was not a disappointment. Very quickly a friendly woman saw me taking a "selfie" (ugh) and offered to take my photo.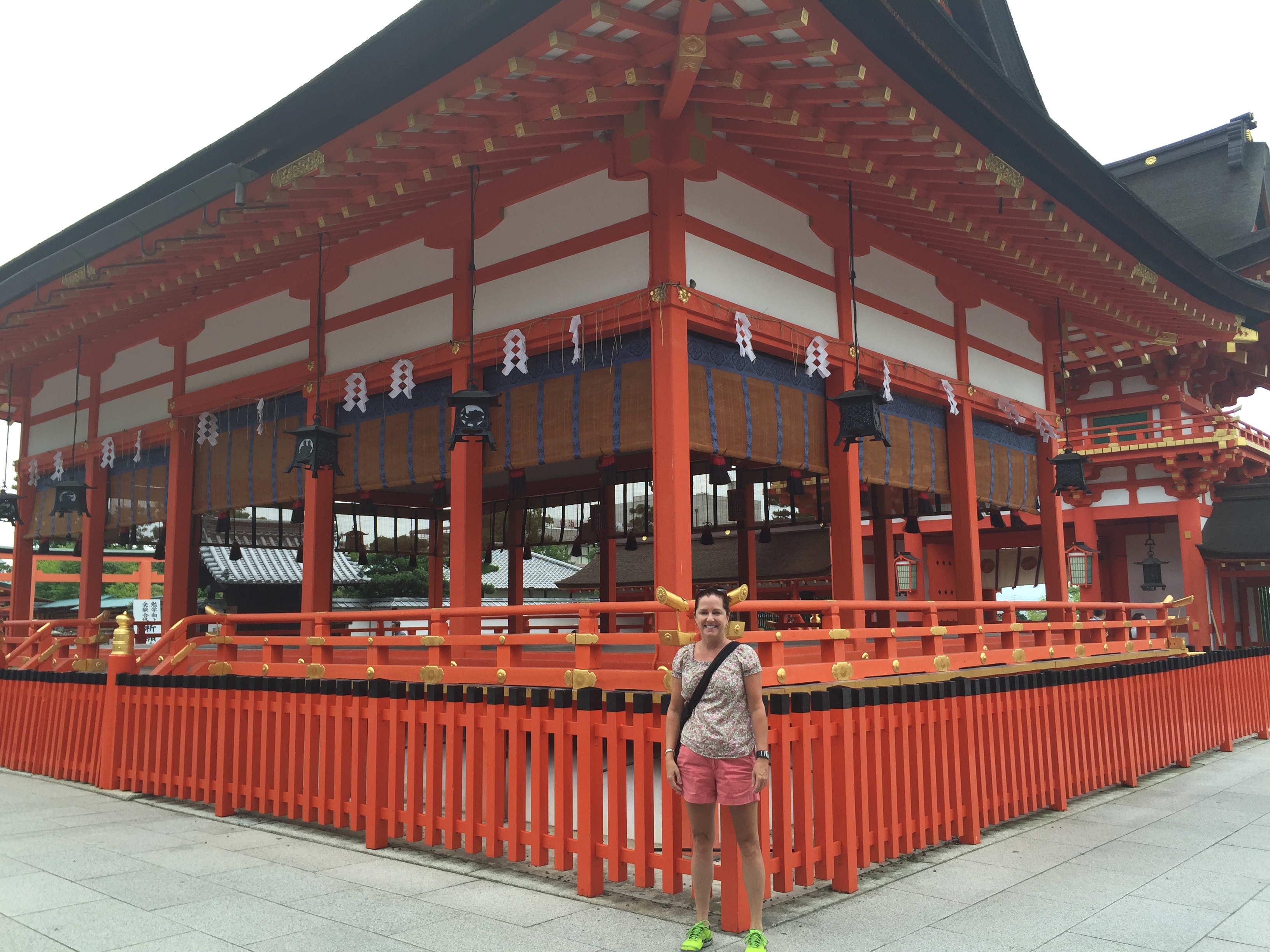 I walked around here for at least an hour admiring all the red archways.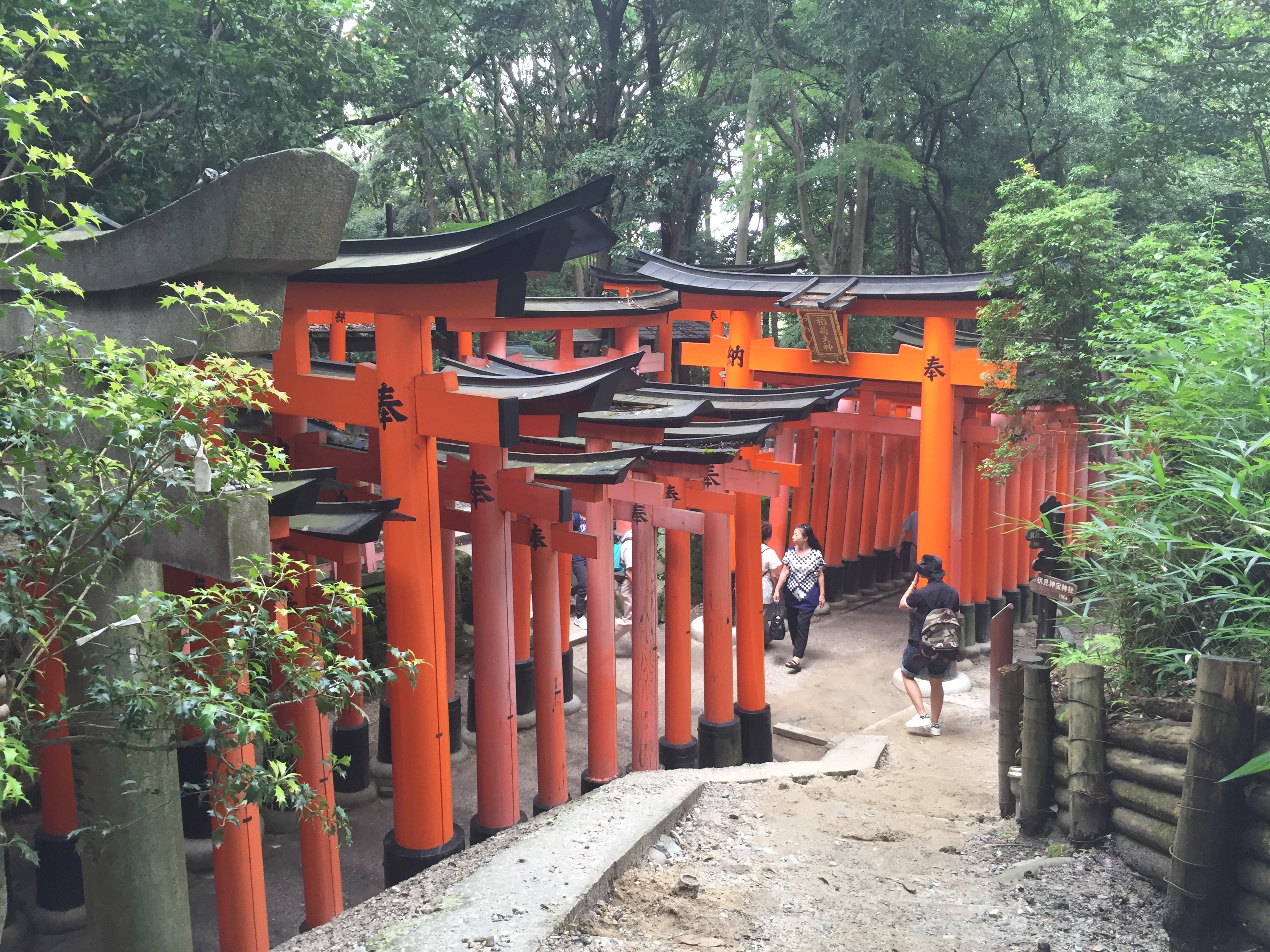 I debated about hiking to the top of Mt. Inari to get the most out of my shrine experience, but my hips and knees were already killing me from what little walking I'd done. Stairs were a killer, both up and down. I gave that a miss, but spent another hour walking around the souvenir shops, looking for gifts for friends. It appears that the main "only in Kyoto" things to buy are sweets; the rest of what I saw is also available in Tokyo. Not wanting the schlep a lot of souvenirs around or back to Tokyo from Kyoto, I didn't buy anything except a piece of pineapple on a stick which was FABULOUS!
I hadn't eaten anything except the pineapple yet and wanted to experience the part of Kyoto Station with the fake food in front of all the restaurants (damn, I forgot to take a photo!) I inspected the offerings and opted for a little corner restaurant that had a noodle dish that looked (sculpted in plastic) quite tasty. It was. But after eating that I promptly went into a food coma. It was already around 3:00 and I desperately needed to rest. One thing I'm realizing is that traveling even just five years after my first solo adventures is much more difficult on my body. By looking at the map I saw, however, that my hotel was only about two miles from Kyoto Station, and I decided to walk back to check out the action on the streets.
My first stop was a temple that is currently under renovation: the Higashi- Hoganji temple. From what I could gather, earthquake damage was being repaired. It was a nice, quiet little stop and I was happy to see another temple that day.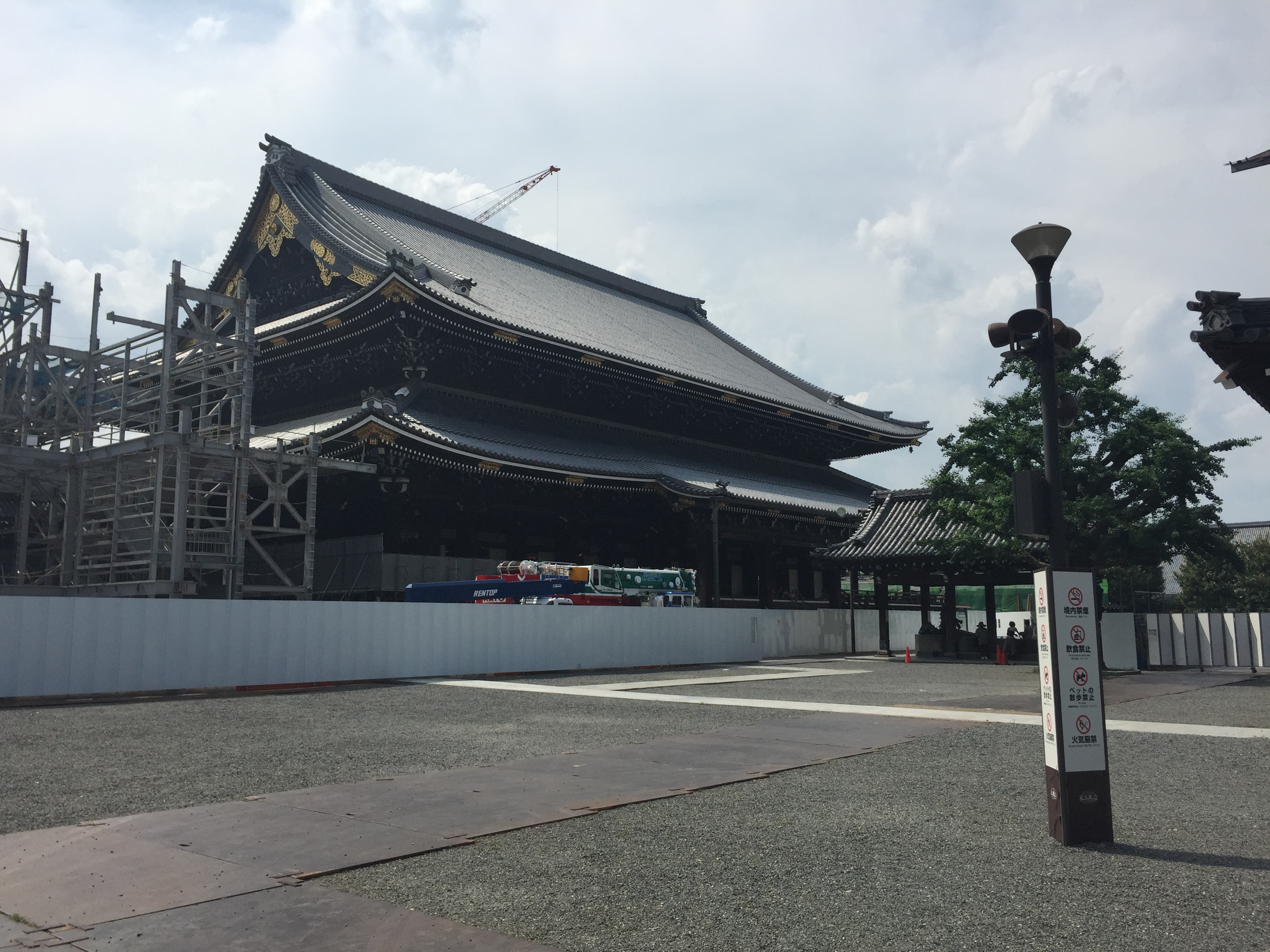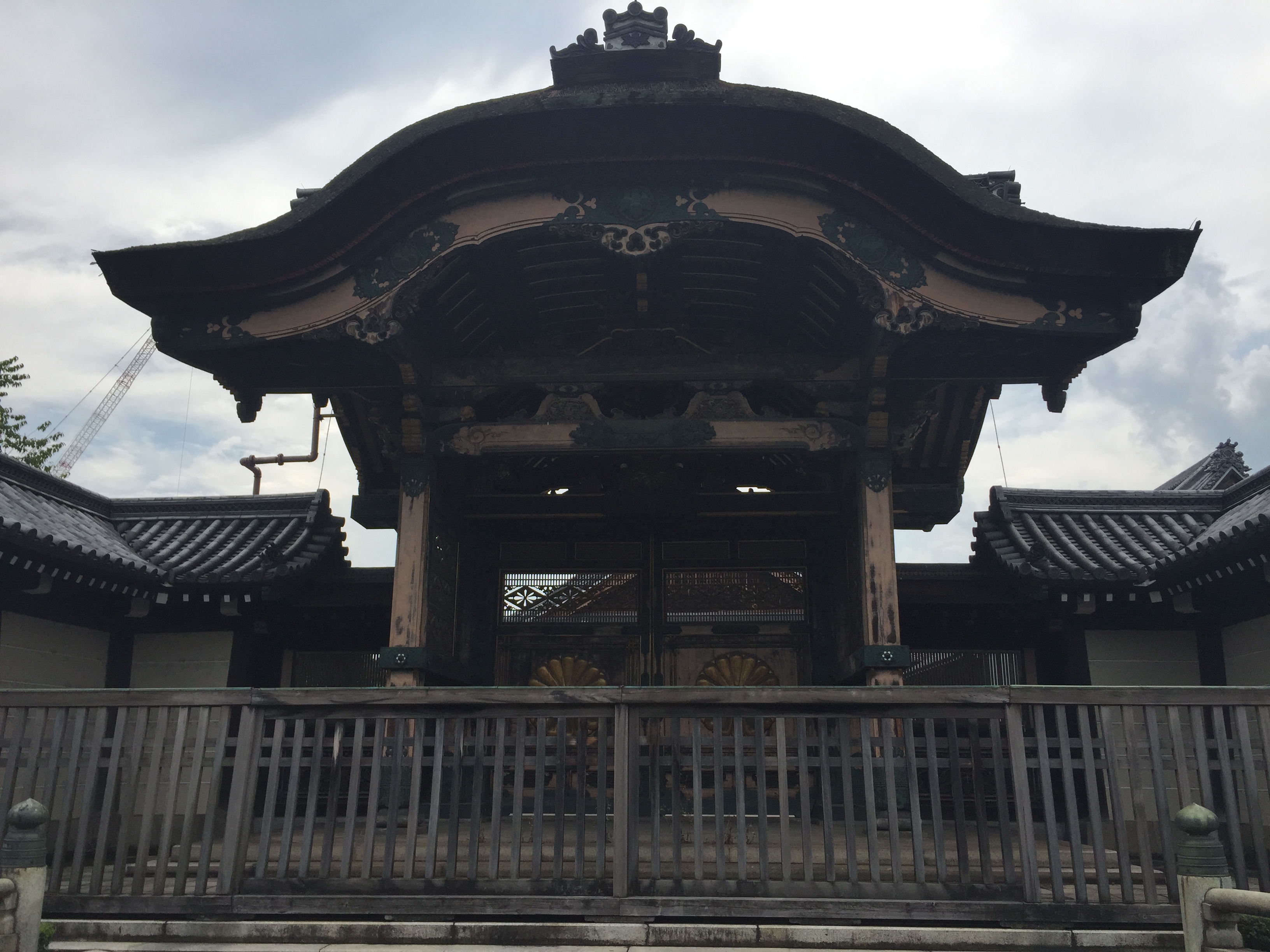 On my walk back I spied three Starbucks, two McDs, a Patagonia store, and a North Face store. But I also noticed that the streets were really quiet and clean. People were polite and helpful when needed.
I went back to my room, had an amazing shower (the hotel's water pressure nearly knocked me off my feet!), and had a rest. Dinner was nothing special as I ate in the hotel lobby restaurant.
Back in my room, with my "Kyoto in One Day" tour suggestion and my friend's notes, I mapped out my plan for the following day. I knew it was quite ambitious, but that was all the time I had left and I wanted to make the most of it.
First stop was MEANT to be the Bamboo Forest leading to the Tenryu-ji Temple which is also a World Heritage Site. Unfortunately/ fortunately I overshot my stop by three, and got to experience some gorgeous nature that's just to the west of Kyoto.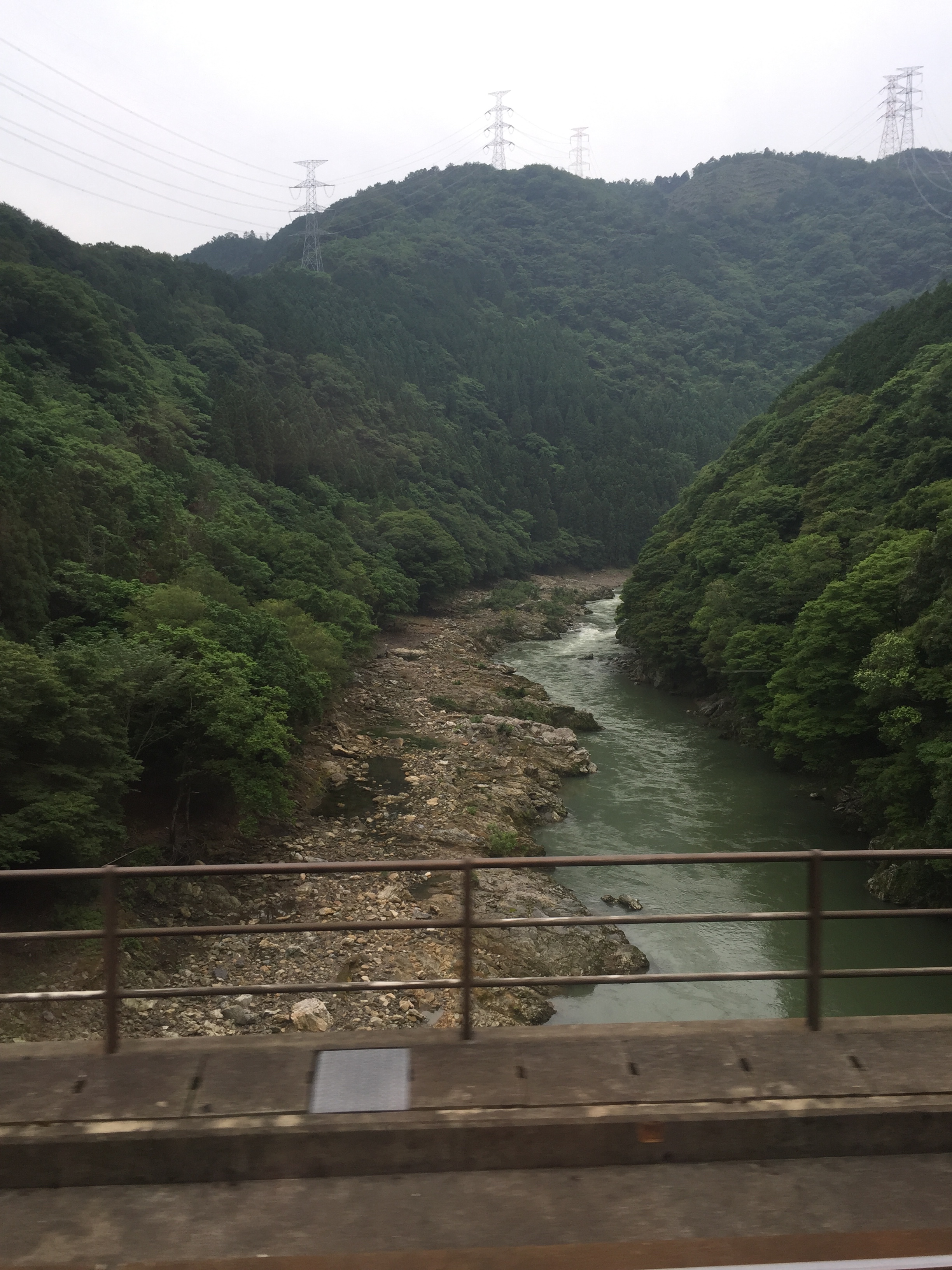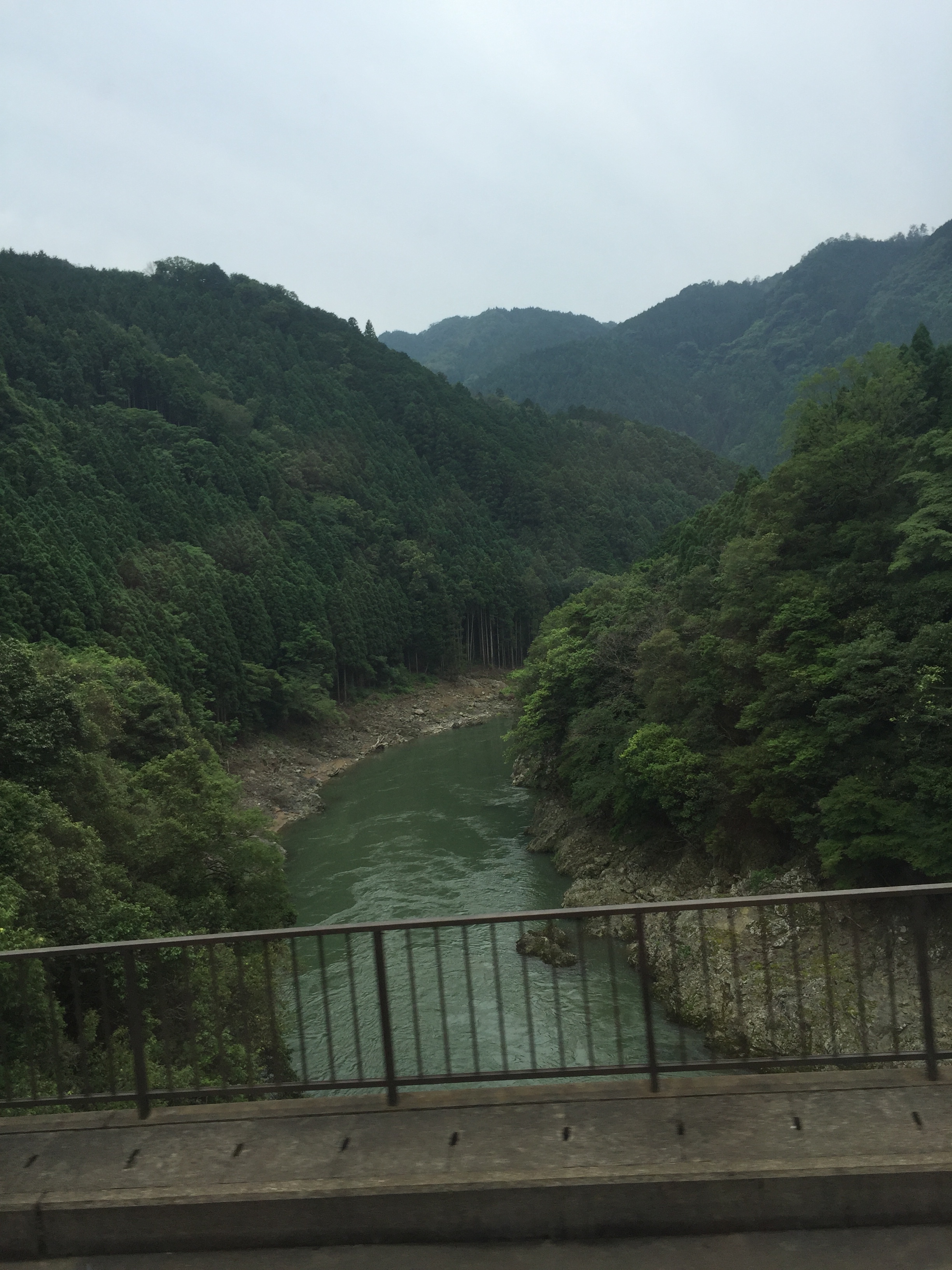 This train stop boggled my mind, as I looked around and saw NOTHING nearby: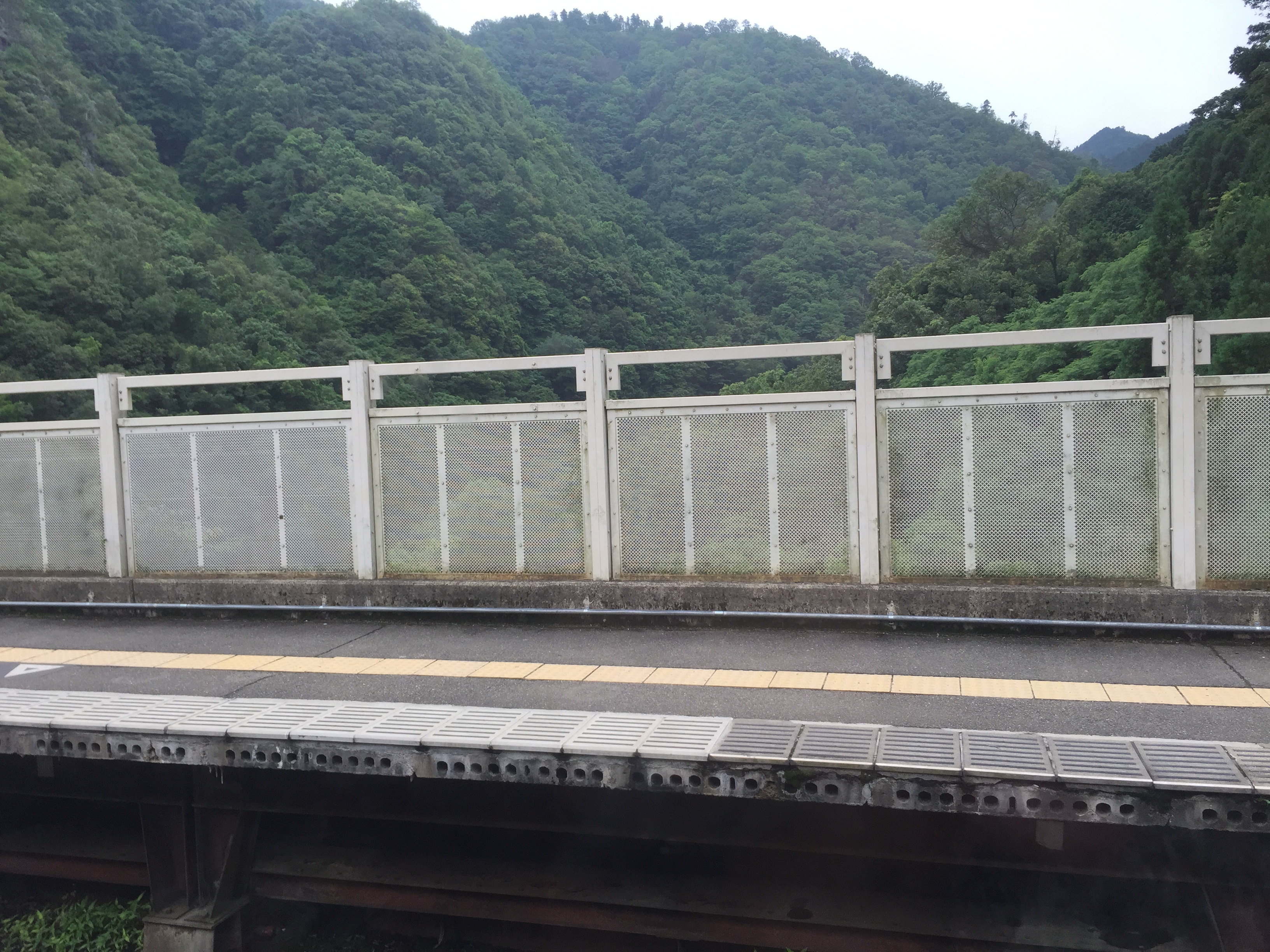 When I realized my mistake, got off the train and asked a station attendant what I needed to do: just get on the next train back to Kyoto and get off three stops later. I can't believe I had missed this stop! But I was happy to have seen that huge slice of greenery.
My walk to the temple was through a very quiet residential neighborhood. I was amazed by how quiet it was, just a few miles outside the city center. This is when I started to think about Japan as a wonderful place to live. But I've since been told that summers are very hot and humid and winters are VERY cold there. Not so sure I could do it…
The walk through the Bamboo Forest and the temple were very crowded (for me) but beautiful.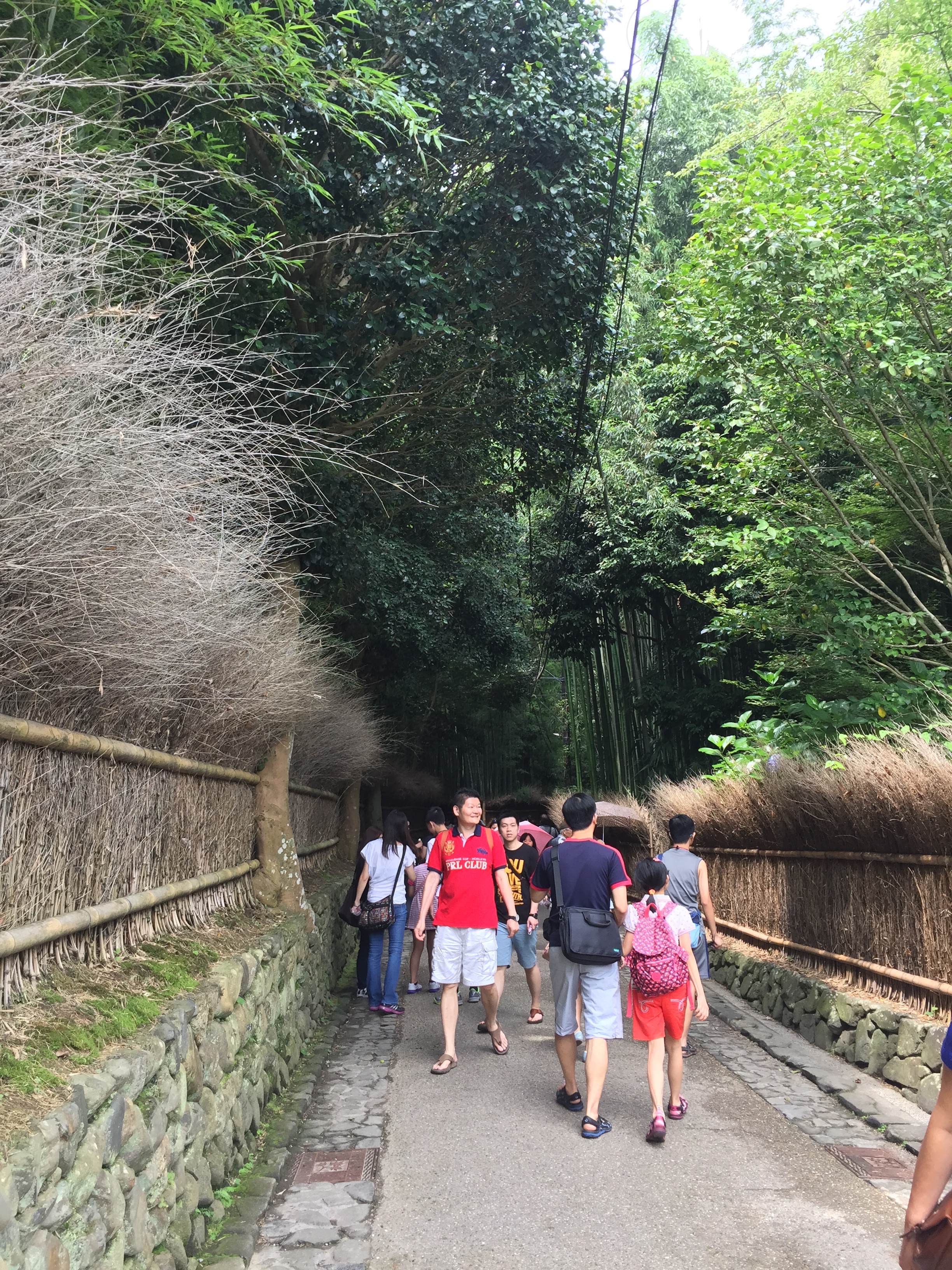 The flowers and grounds here were especially breathtaking and gave a sense of peace that having so many people there could have otherwise ruined.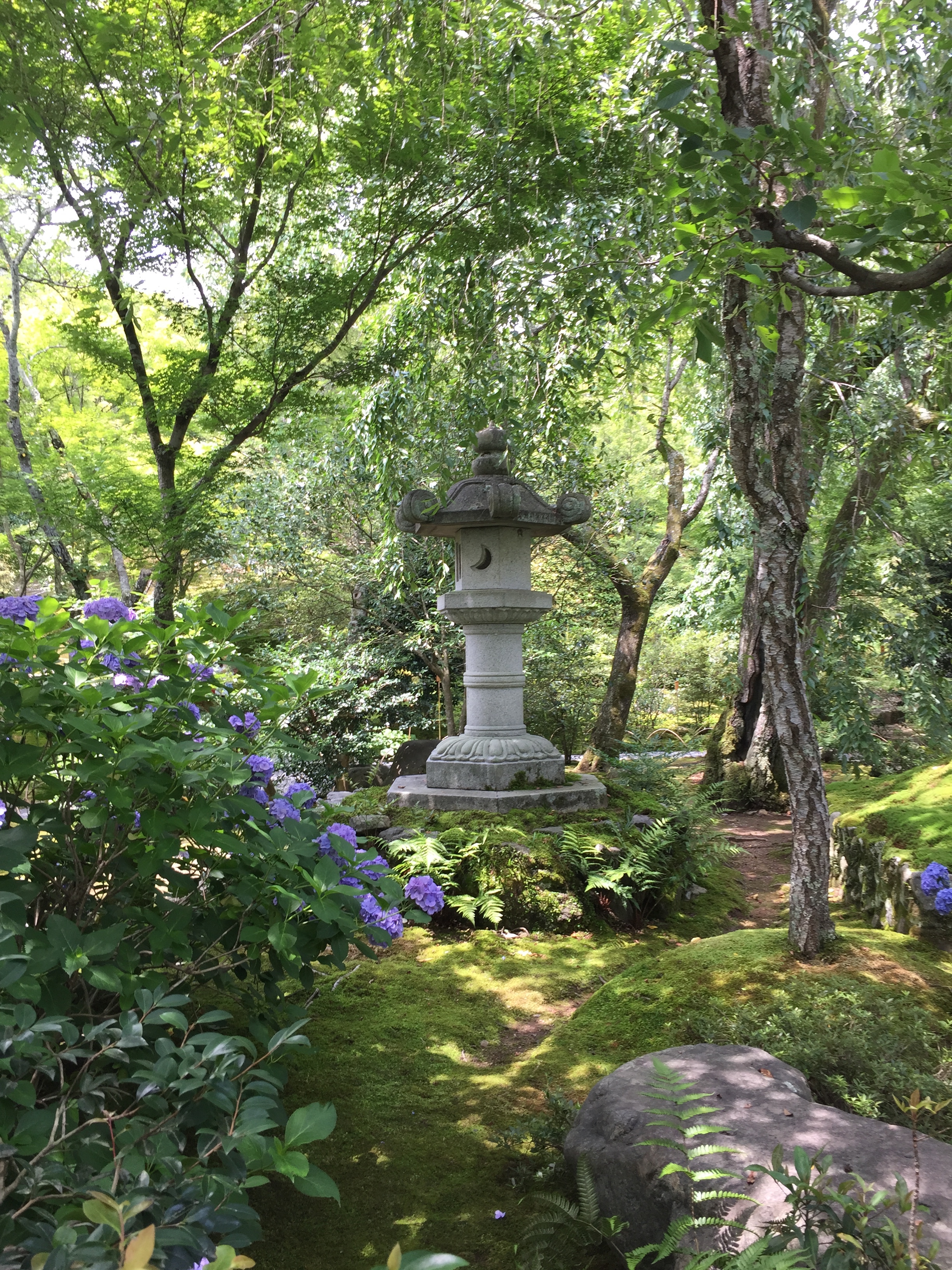 I sat down in a resting spot and looked at what my "Kyoto in One Day" guide recommended: taking a taxi to the next temple on my list. However, when I looked at my map carefully, it looked like I could take public transport at least part of the way, saving on taxi fare (taxis are quite expensive in Japan). When I got to the station there were instructions in English about what buses to take to the very temple I was going to! So I found my way to the bus and used that instead. Score!
On the bus I met a nice woman named Denise who is from Canada. She studied East Asian Culture in college and was traveling alone in Japan for a while. We went through The Golden Pavilion (Rokuon-Ji Temple) together.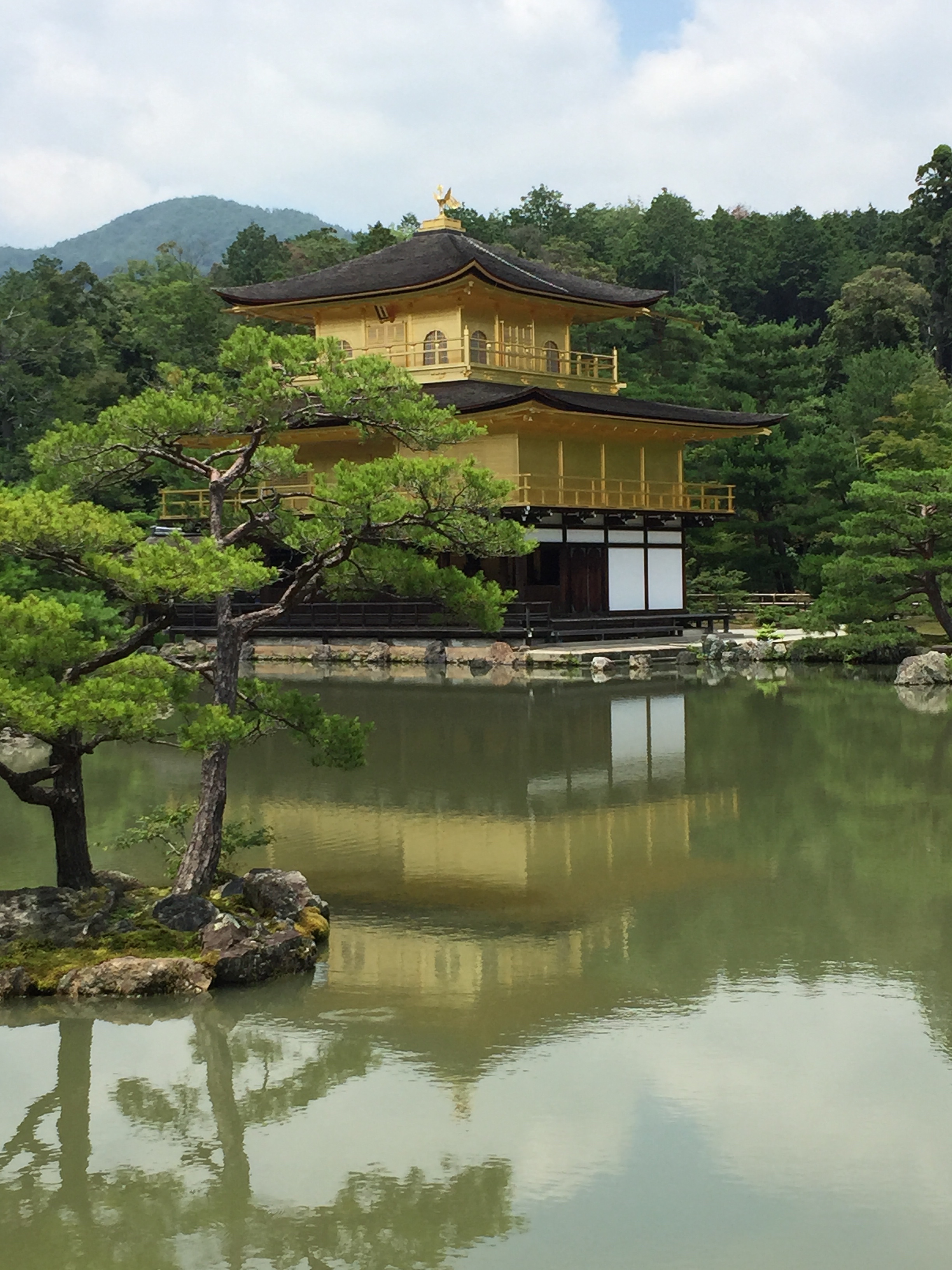 This one was VERY crowded, but she was nice enough to take some photos of me before I split. I had seen the Pavilion and was on a time crunch. She understood. But she did tell me that there was a special little temple not too far from the Pavilion that I should see. It was good advice.
I could have taken a bus to this temple, but I decided to walk the two miles instead. It was a nice walk, mostly downhill. There was a Zen Garden on the way that I could have stopped at, but I decided not to.
The temple she suggested, Ninnaji, was almost empty and really beautiful – my kind of place.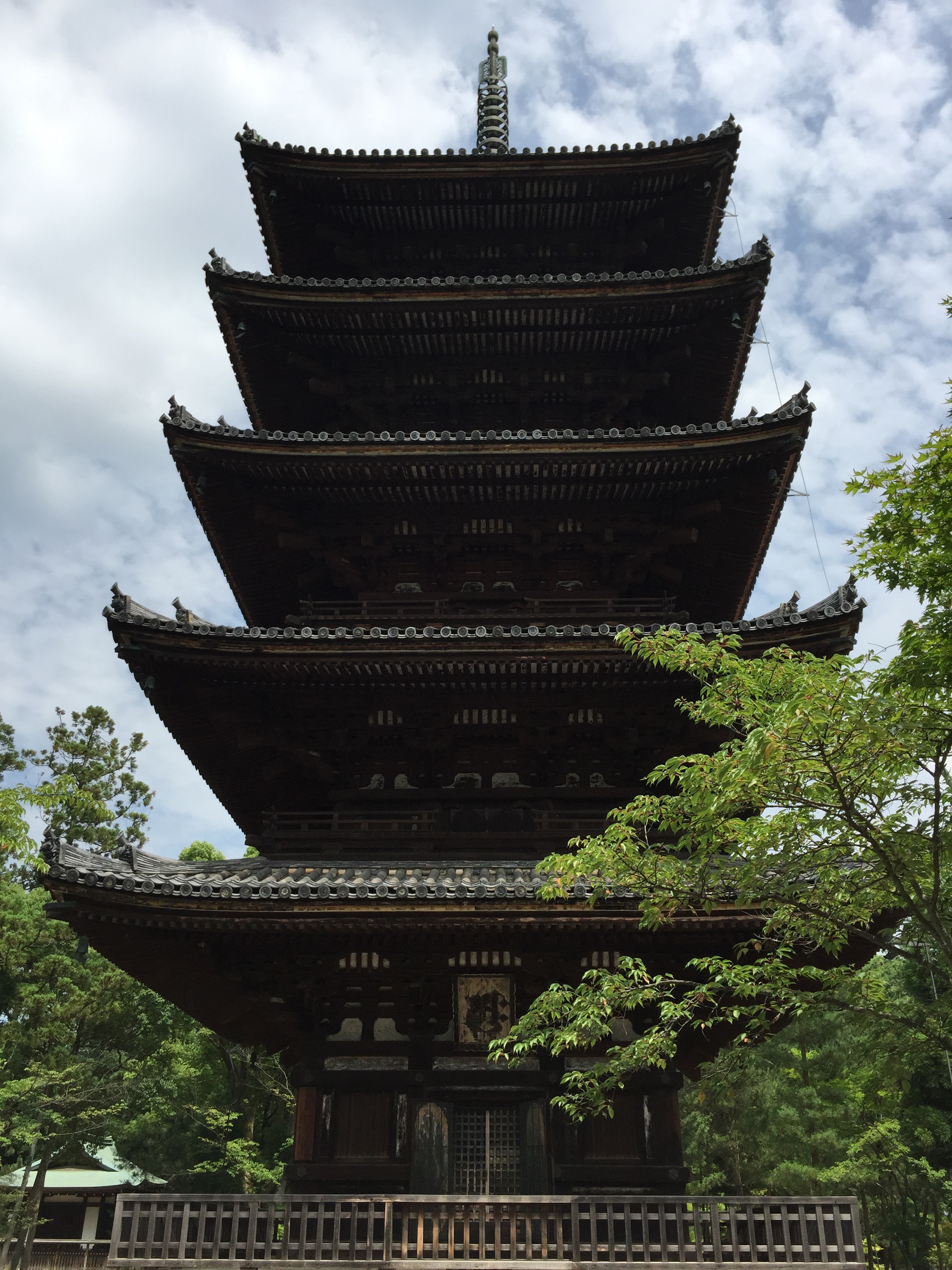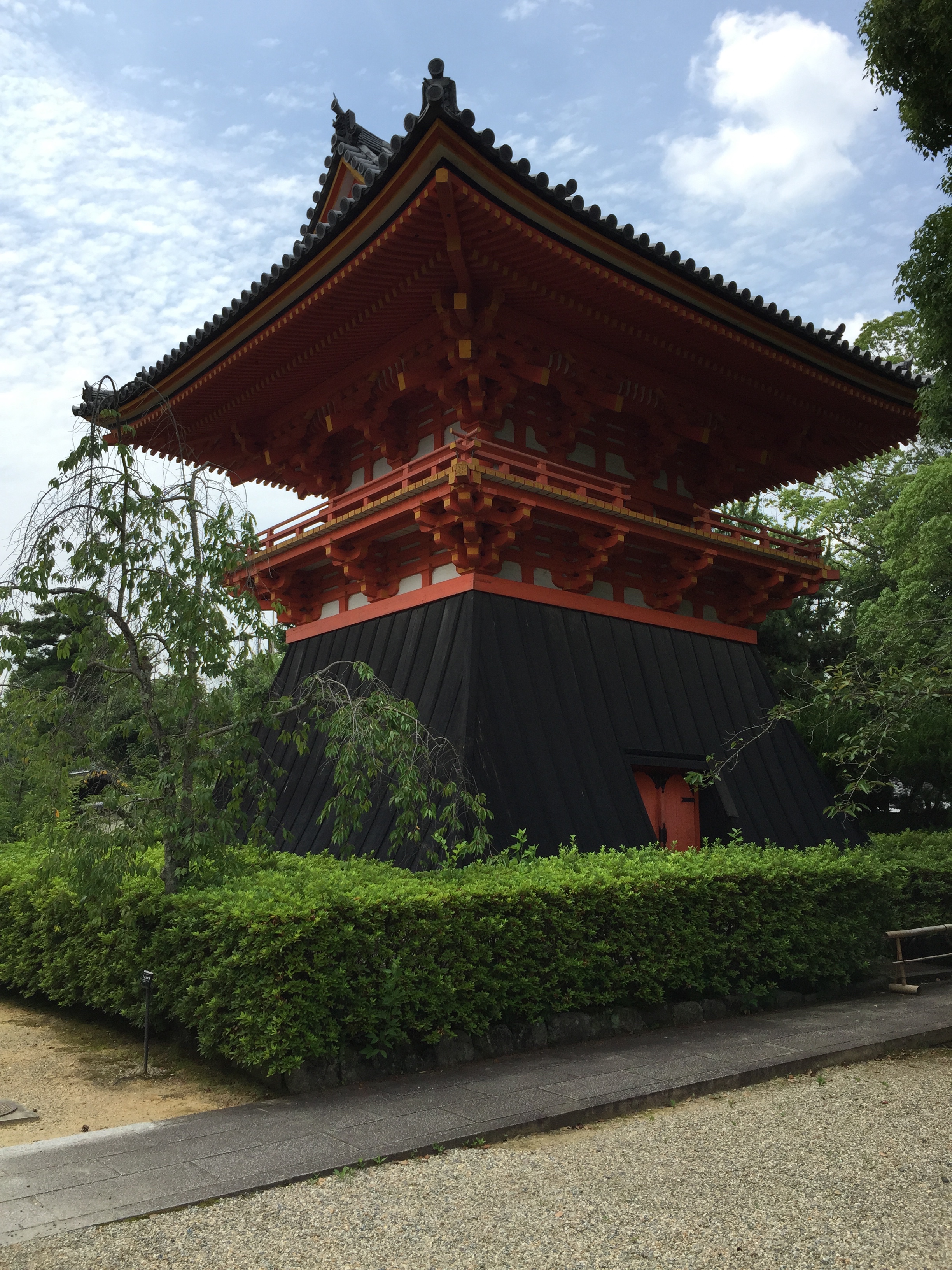 It's also a World Heritage Site.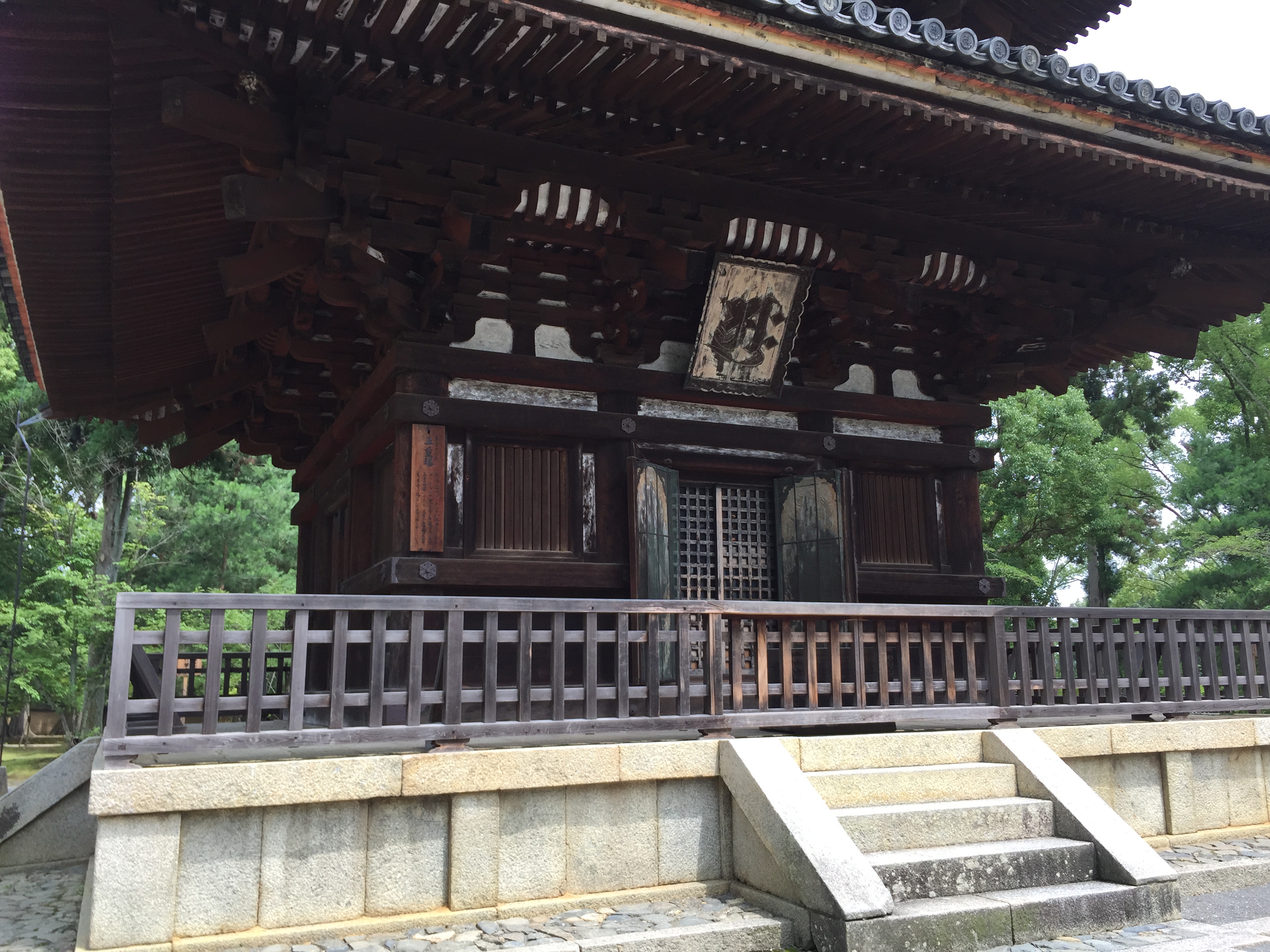 I walked around and enjoyed the serenity, took some photos, and thought about what to do with the rest of the day. Across the street was a cute little food shop that sold the most delicious udon soup.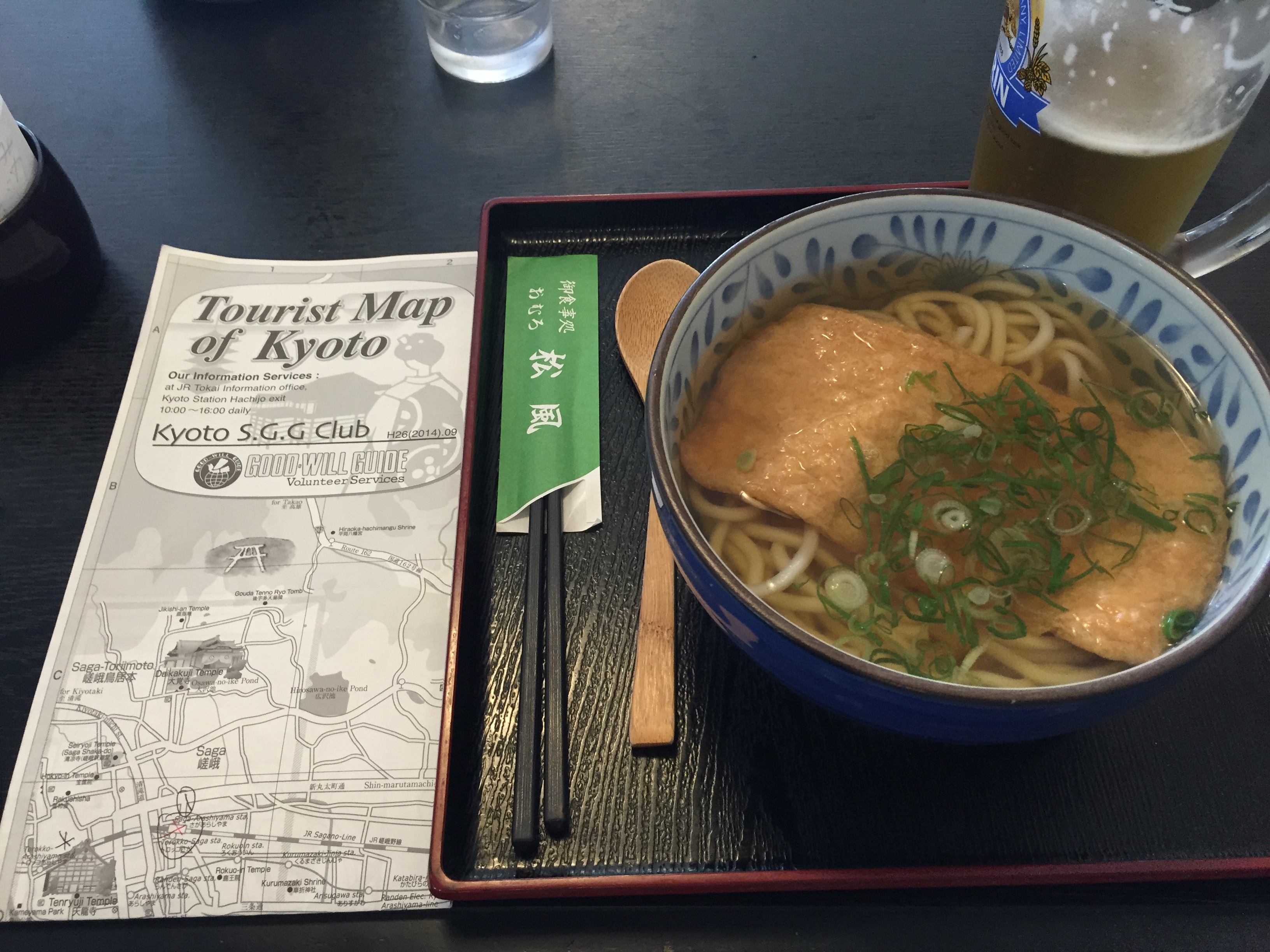 I took a nice long break and enjoyed the air conditioning.
I consulted my map and once again decided that the "Kyoto in One Day" guide had it all wrong. Took a bus back to the city center and walked to a temple my friend Mich had recommended: "lots of Buddhas," she had said. I REALLY wanted to see this one. It was about a two-mile walk from the bus station, but I actually felt a lot better on this day than the day before. So the walking wasn't bothering me that much.
The Sanjusangen-do Temple is by far my favorite thing I've seen in Japan. The main attraction is a long hall full of Buddhas – 1001 statues of Buddhas in many different shapes and poses, and one large seated Buddha in another temple. The hall of Buddhas reminded me of the Terracotta Warriors – many warrior-like Buddhas were lined up in rows behind the "28 main" ones. They were made in the 12th and 13th century! Photos were not allowed, which was a bummer, but something I can understand. This site was also where men had arrow-shooting competitions for hours and days to prove their strength. I loved it!
By this time it was 4:00 and I was pretty far from anything else I wanted to see. I went to my room and consulted the map. Took a shower and got ready for an early dinner. I had every intention of getting to Gion to try to scope out some Maiko (NOT Geishas, as Dana told me) but I was BEAT. Still did manage to walk quite a ways for some lovely sushi where I met the friendliest Japanese couple.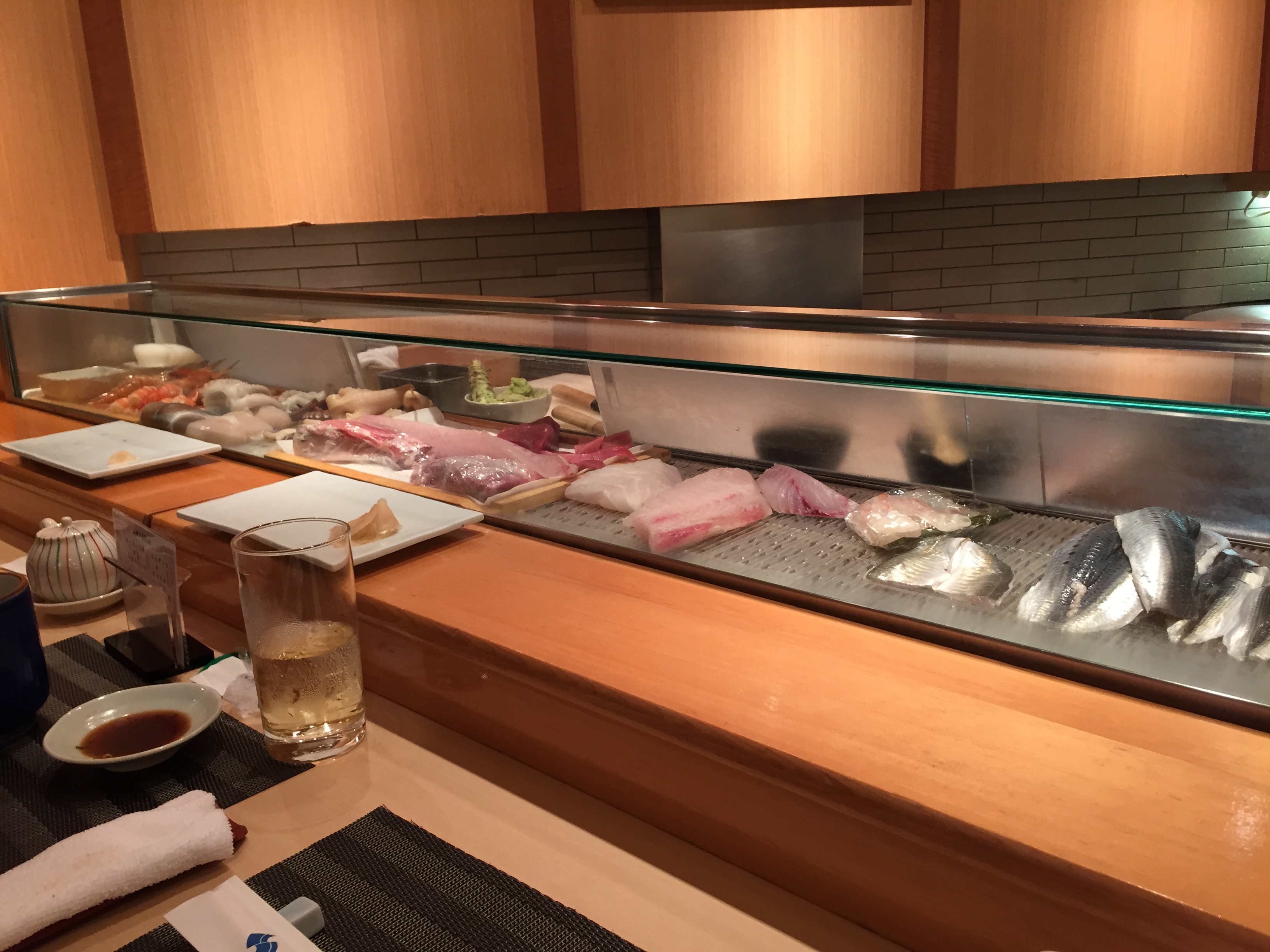 They treated me to Sake and some beautiful white wine they said was only available in Kyoto. I felt guilty ducking out early on their hospitality, but it looked like they were gearing up for a big Friday night. That was the last thing I needed the night before I was to leave! I thanked them and walked back to the hotel.
Now I'm on the bullet train back to Tokyo for a Fourth of July party at Joe's house. It will be fun to meet more of his friends and colleagues, and to see what a Japanese Fourth of July party looks like ☺